Coronavirus, or COVID-19 is having a huge impact on the world around us as. The mutating virus that originated in the Wuhan province of China back in 2019 can present a range of symptoms or nothing at all. For some it feels like the early stages of a cold: a cough, a high temperature (over 37.8 degrees) and shortness of breath. After a few days of discomfort many have had a relatively swift recovery. Unfortunately, there is another group of sufferers whose symptoms look more like full blown pneumonia.
The World Health Organisation have been advising everyone to improve their levels of hygiene with increased and better handwashing with soap or an alcohol based hand sanitiser. Socially distancing ourselves by remaining at least a metre (three feet) away from each other is the first step to halting the spread. They have also advised us to keep our hands away from our faces to avoid giving the virus access to our eyes, nose and mouth.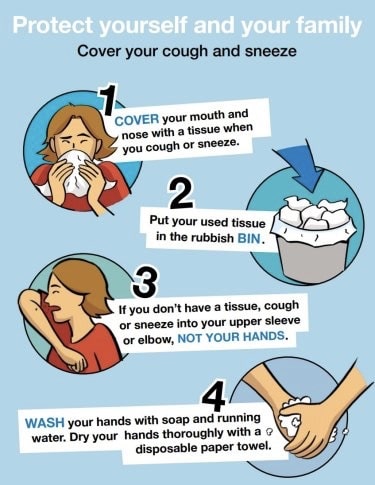 Social Distancing For The Vulnerable
As it is a particularly determined virus, it's impact will be characterised by waves of peak infection rates. Demanding specialist equipment to treat the symptoms that place a huge toll on hospitals and their resources; it is of the highest importance that the elderly and those with pre-existing conditions remain indoors and avoid face to face contact with anyone outside of their immediate household.
In order to keep you safe and protect our staff, we'll be pausing our door to door collection and delivery services for the duration of the lockdown. While we won't be delivering London's finest to your door, we do want to connect with you. Join us on Facebook, Twitter or Instagram to stay motivated while we collectively beat Coronavirus.
Staying Positive During Coronavirus
We're eager to hear about how you and your loved ones are embracing the challenge to stay indoors and reconnect with one another.
Stay safe and keep your distance.